So, what's the deal with sex dolls during Coronavirus? Well, rumor has it that they're in rather high demand, seeing that lockdown restrictions such as social distancing are going to be in place for a long time in some countries.
Considering that the Coronavirus response in most countries has completely tanked the economy, it's interesting that the sex doll industry is thriving during this time.
But, on the other hand, it makes sense considering that people are looking for ways to maintain some semblance of normalcy and intimacy at a time when physical contact isn't recommended at all.
Sales of Sex Dolls are Surging
The good news for sex toy manufacturers is that their industry is literally booming while other industries are reeling from the economic effects of COVID-19.
Although we cannot compare the sex doll industry to front line workers in the medical industry and essential workers, they have been crucial to keeping many people sane during this lockdown and in some cases, quite possibly saving lives or at the very least making the lockdown more bearable.
Many people have benefitted from having a life-sized doll available at their disposal at a time when they can't be intimate with their partners for obvious reasons.
Sex dolls during Coronavirus lockdowns provide a respite from the loneliness experienced by couples and singles alike who are unable to be intimate at this time.
Why Get a Sex Doll during the lock-down?
We all know that sex dolls have been helping people to overcome loneliness for years now, and some people even use them to spice up an otherwise bland love life.
But, in the time of coronavirus, sex dolls are of much more significance in that they provide a very essential respite from loneliness and depression for singles who're unable to go out, hit the town, and get laid.
You can't even hook up with people through dating apps right now, so sex dolls can be a real-life saver for some people.
Apparently, the same thing has been happening in China where the coronavirus outbreak happened.
Sex dolls are also a great option for couples stuck in long-distance relationships during this lock-down and they come with a number of benefits including:
They are clean
Hygiene is top of mind for most people right now, so it's good to know that keeping your doll clean is actually simple and easy.
All you have to do is give your doll a gentle bath after each use, and be sure to use mild antibacterial soap while doing it.
You may also use a clean, damp cloth with a bit of soap to remove any unwanted dirt from the doll. For best results, look for dolls with removable vagina inserts because their hygiene is easier to maintain.
You can find our ultimate doll cleaning guide here.
They are COVID-19 Free
A sex-doll is a lifetime investment and it's your personal property so you don't have to share it with anybody, nor should you ever. No worries about contracting coronavirus or STIs.
They don't judge, ever
Sex dolls are built for your satisfaction so you can use them to live out any of your fantasies – no judgment necessary!
Realistic
Modern-day sex dolls are nothing like what they were years ago. They're more than just inflatable pieces of plastic that resemble a bloated blowfish.
Some of them look very realistic and can give the impression of copulating with a real-life human being. They have squishy breasts, a firm tush, and lots of other great features.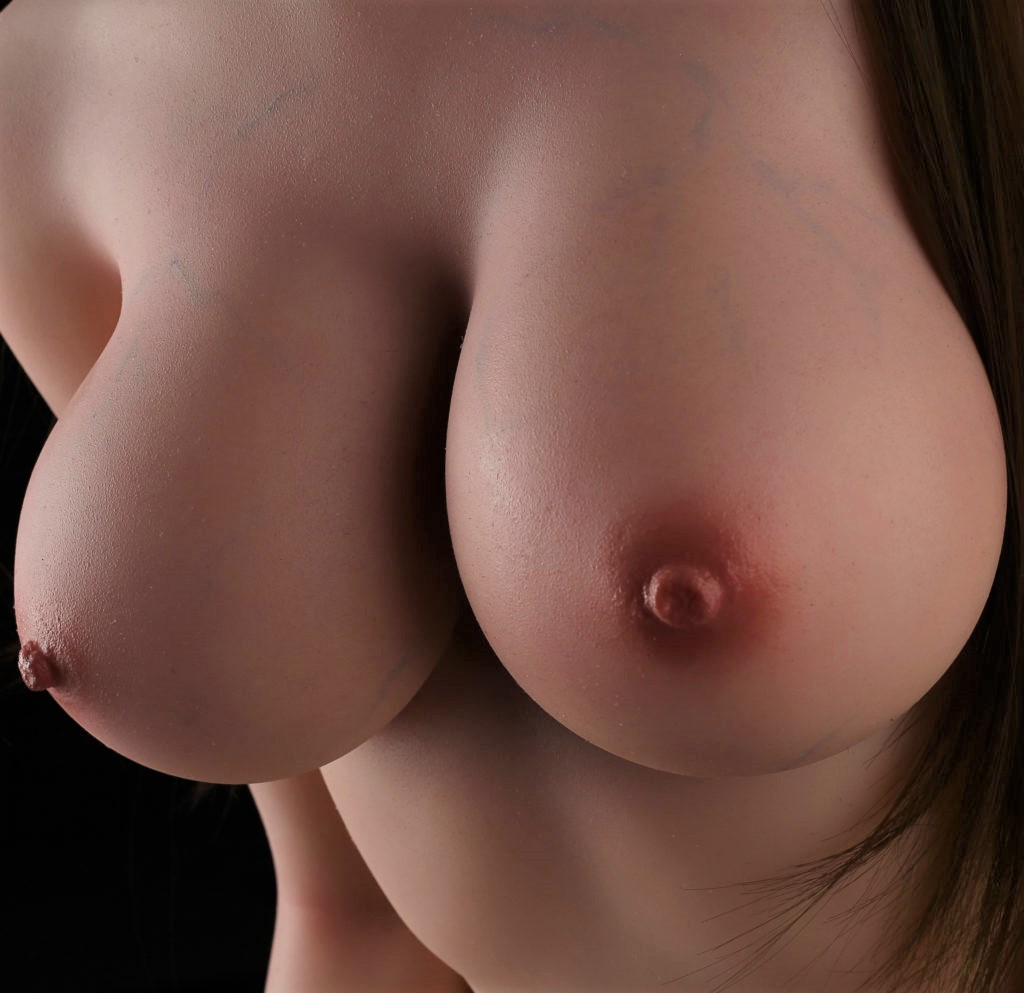 Great Fantasies
A realistic sex doll also makes it possible for you to enjoy an immersive experience that takes your mind away from the realities of Coronavirus.
You can use this time to practice different Kama Sutra sex positions with your doll so that you're ready to take on the dating scene with new skills once lockdown is over.
Social Distance with Sex Dolls
Using love dolls during Coronavirus is the safest and easiest way to enjoy guilt-free sex without worrying about contracting this or any other virus.
You can break all the rules here knowing that your doll is clean and free from any and all contamination.
The most important thing is to ensure that your doll is clean and well-maintained at all times.
Here are some tips on how to clean your doll the right way.
Maintain Sex Dolls
A lot of people are using this lockdown as an opportunity to complete projects that have been left in the backburner thanks to the busy lifestyles that we lived prior to this situation.
Now might be a good time to perform some maintenance on your doll as well.
Check the different parts to make sure that they're working optimally. Clean it up to any dirt or debris that you might notice, and patch up cracks.
Wash your doll from head to toe, comb their hair, and give her some much-needed baby-powder.
What else to do with her while not having sex? Read tips given by an owner of two sex dolls here.
Experiment with different Sex Positions
The benefit of having love dolls during Coronavirus is that you can try out all the crazy scenarios and sex positions you see on your favorite porn movies and videos.
Try Other Sex Toys
Variety is the spice of life. Why use one sex toy when you can have fun with two or possibly more?
You may even add other types of sex toys to enhance your experience and possibly improve your sexual performance in the process.
The toys can be used on your doll or on yourself. Let your imagination go wild.
Live Up the Ultimate Fantasy
The coronavirus lockdown has made it difficult for most people to flex their sexual prowess, leading to feelings of suppression and even depression.
Don't let it get to you. Take your sex doll for a spin and see if you won't feel like a million bucks afterward.
Let this be your time to live out your fantasy in the privacy of your own home, knowing that no-one is going to come knocking and you have free reign to do what you want. Get a pen and paper to write out your most outrageous sexual fantasies.
You don't have to be Anais Nin to create outrageous characters and act out your fantasies complete with costumes and makeup with your sex doll during the Coronavirus lockdown.
Don't own a sex doll yet? You can find our most realistic sex dolls here.