Guide: How to order a sex doll?
Step 1: Find your favorite doll
Firstly, you need to find a doll that you like the most. Maybe you like busty, voluptuous dolls or petite. Make sure to use the category system to filter the dolls out and narrow your search down.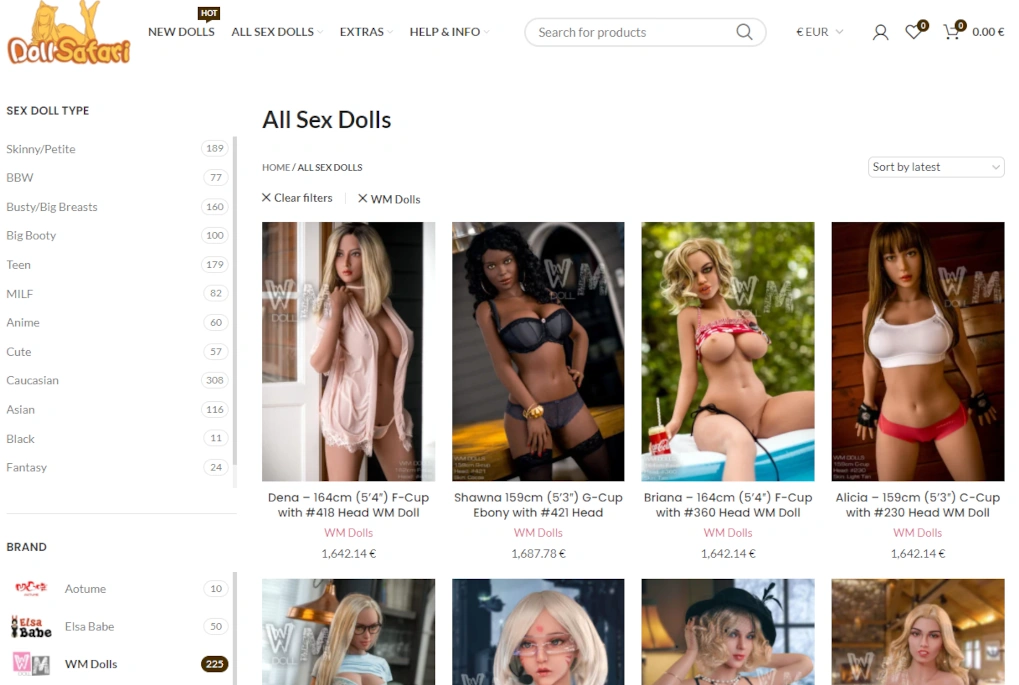 Step 2: Customize her
Secondly, if you wish the doll to look the same as in product image click "same as photo" or simply "add to cart" and skip to Step 6. However, if you'd like to customize your doll, click "Customized" option to be sent to the customization area. When you are scrolled down, click the options that you would like your doll to have.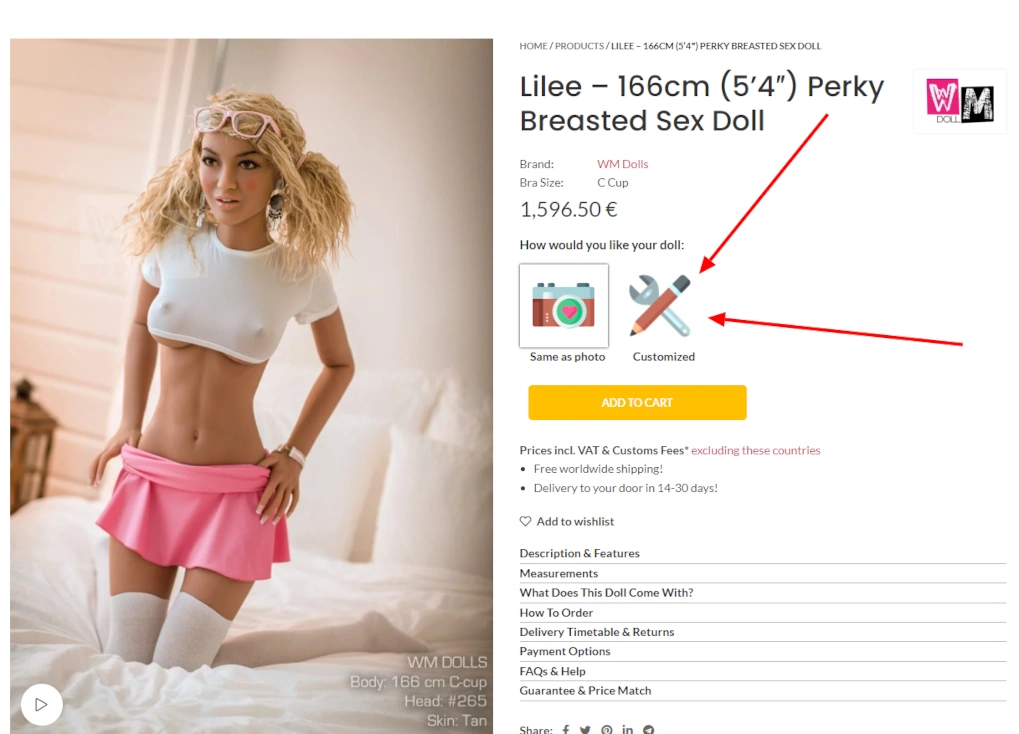 Step 3: Add her to cart
After that, click the square button to add her to cart. A pop-up will appear. Click "view cart" or simply go to the car page by clicking the cart symbol on the top right of the page.
Step 4: Click "Show Customization Options" button

Step 5: Select all the custom options that you prefer

After selecting all the custom options that you like, add the doll to your cart and follow to the checkout page.
Step 6: Enter billing details and choose your preferred payment method
Enter your billing details in the image area called "step 1". Select your payment method in area called "step 2" (you can pay with installments by choosing "Paypal's layaway invoice" payment method). Click on the yellow button called "PayPal" or on the darker button called "Debit or Credit Card". This will place an order.
Step 7: Sit back and relax, we will handle the rest!
The manufacturing takes 14 days (there might be 1-2 day delay because of holidays). Once the doll is made, we will send you pictures of her from the factory. After you approve the pictures, the doll will arrive straight to your door.

Step 8: Approve the factory pictures
Once you approve her pictures, she will be on her way to you. We will provide her tracking number in the following 2-3 days time.
Step 9: Wait until she arrives at your doorstep.
Before her arrival, a courier from FedEx, DHL or UPS will contact you to know when is the best time to drop the package by your place.
If you have any questions, please check out our Help Center. In addition, you can talk to us using the live chat widget on the bottom right of the website.